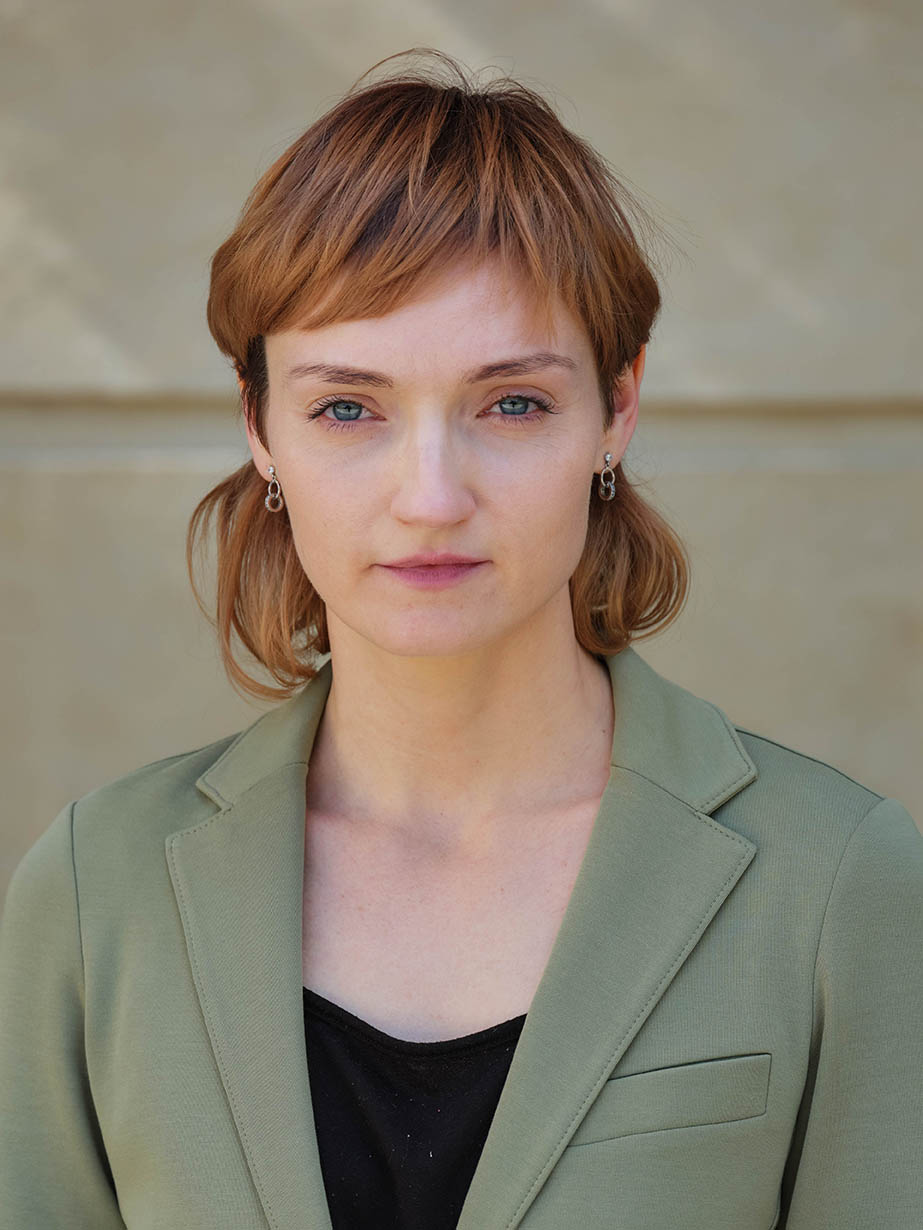 Mirela Baciak (b. 1987 in Warsaw) is a curator, researcher, and occasional writer in the field of visual arts. She holds an MA in Critical Studies from the Academy of Fine Arts in Vienna, and since 2019 curates at the steirischer herbst festival in Graz. Prior she worked at Public Art Munich (2018), was curator-in-residence at Ujazdowski Castle Centre for Contemporary Art in Warsaw (2018), Talks Fellow at Dhaka Art Summit (2018), and kültür gemma fellow at Kunsthalle Wien (2017). Independently, she curated Nature \ nature at Kunstraum Niederösterreich (2019), Tribute to a Passerby, Salwa Aleryani at Sort Vienna (2019), Surface Tension (2022) at Belvedere21, Blicke Kino, and co-curates the exhibition Suspension of Disbelief at Tank Shanghai (2023). Mirela lives in Vienna and Graz.
The Ghost is Present
12.05.2022 l Anca Poterasu Gallery
In 1953 Marcel Duchamp proposed a witty equation: A Guest + A Host = A Ghost indicating a somewhat magical merging of the two figures of hospitality into an entity between the self and other. Although there is no evidence that the words guest and host are etymologically connected with the word ghost, there might be something that these figures have in common, namely how they all play into the process of negotiation of one's own identity.
The talk considers curatorial hospitality as a process by which an art institution produces and manages its ethos, boundaries, openings, as well as its identity. It proposes to think through relations of hospitality by shifting its rules from the scale of an individual to the scale of an institution, and speculates if these semi-public sites may one day transform into something entirely different.
Image credit: Splitting (1974) by Gordon Matta-Clark, with text by Mirela Baciak