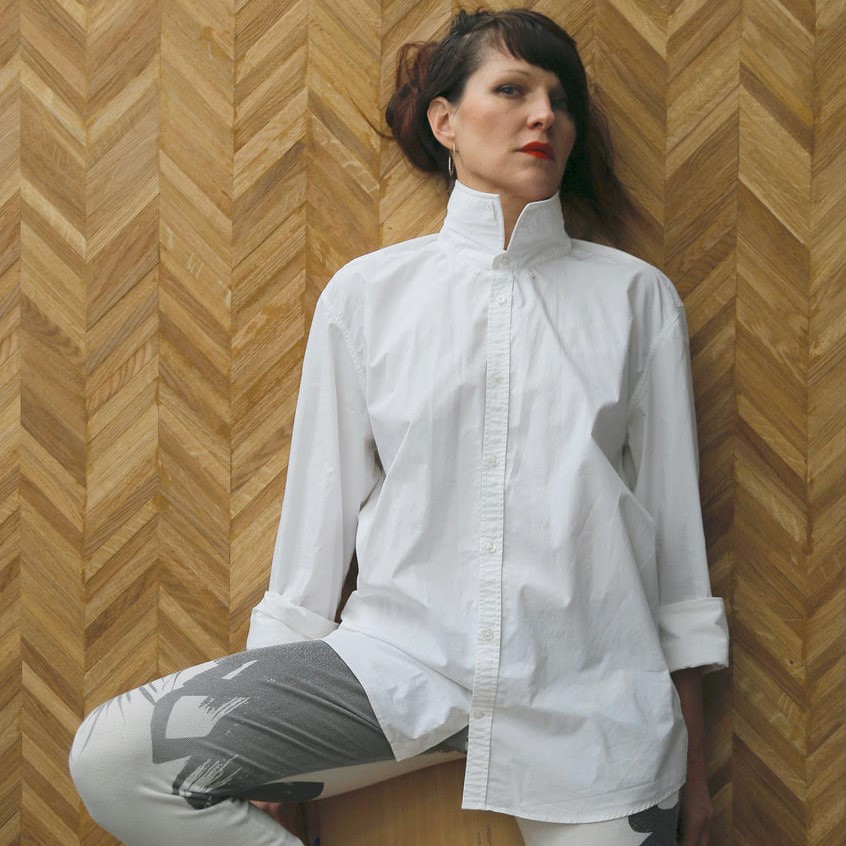 Anetta Mona Chisa (1975) is an artist who lives and works in Prague. Between the years 1994 and 2000, she studied at the Academy of Fine Arts in Bratislava. In 2006, together with Lucia Tkáčová she was the Oskár Čepan Award laureate and in 2011 she exhibited at the 54th Venice Biennial in the acclaimed show Performing History (with Lucia Tkacova and Ion Grigorescu).
Throughout her artistic practice that usually takes place under the form of dialogues and collaborative working, Anetta Mona Chisa has dealt with the discontinuities and transformation of the Eastern-European socio-political context. The artist is less focused on the direct outcomes of the historical events, and more attuned to the idea of shifting systems of reference, of the necessity of change and adaptative reasoning to a world whose boundaries are more and more constrained to an idea of the market, of capitalist axioms and almost mystical digitalizations.
Anetta Mona Chisa's solo and collaborative projects include exhibitions at Kunstraum Lakeside (2021), Kunsthalle Bratislava (2021), Museumcultuur Strombeek Gent (2019), Kunstraum Niederroesterreich, Vienna (2017), Waterside Contemporary, London (2013), ); Christine Koenig Gallery, Vienna (2011), Salonul de proiecte Bucharest (2011) or at Neuer Berliner Kunstverein, Berlin (2008), in tranzit.sk, Bratislava (2006); Centre for Contermporary Art Futura, Prague (2006). Chisa participated in group exhibitions in National Museum of Contemporary Art in Bucharest; at the 10th Manifesta in St. Petersburg; in Kunstrau Kreuzberg/Bethanien, Berlin; CONTEXT Art Miami; tranzit.ro, Bucharest; Cultuurcentrum Strombeek, Grimbergen; Whitechapel Gallery, London; at the 3rd Moscow International Biennale for Young Art; in Museum of Art, Łódź; Thyssen-Bornemisza Art Contemporary, Vienna; MUMOK, Vienna and at the 29th Ljubljana Biennial of Graphic Arts.
Temporal Parts
21.01.2022 l ONLINE event
Join us in a conversation with artist Anetta Mona Chisa and curator Cristina Stoenescu on exploring the show "Temporal Parts" opened at Anca Poterasu Gallery.
Flowing remnants of a nearby civilisation populate the gallery, netither infesting or occupying, neither found or discovered, but rather becoming in existence. The exhibition space is their museum – not mausoleum, their museum – not a landscape. And what may we discover that we did not already inhabit? Calcium, our bones, calcium, their shells, calcium, our interstellar event. There are those who are squeezing into the bodies of other entities. Others float off into some benign vagueness, little units of energy heading for the ultimate elsewhere. I like trying on the skin of gypsum, like a tight suit. Gypsum, in its sediments here, first gives to things their look and to us our outlook on ourselves.
The solo show of Anetta Mona Chisa "Temporal Parts" is part of the artist's month-long residency in Bucharest, part of the programme ARAC Art & Residency, opened between November 3rd 2021 – January 22nd 2022.